Juzu Bracelets
Juzu is a circular string of small beads used to count prayers just like the Catholic rosary. Held in the hand or worn around the neck or wrist, juzu is a symbol of the Buddhist believers. Basically juzu has 108 beads(the ones held in the hand), reflecting the number of attachment to the ego or worldly desires of humankind that must be subdued. However, shortened version are common as well. It seems wearing juzu (ones worn around the wrist) have been catching on among young people here in Japan.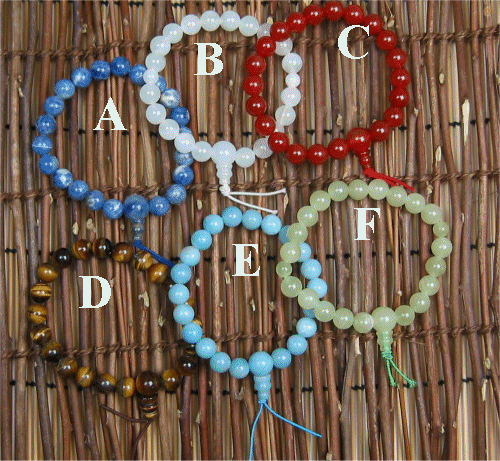 Item #: JUZ1-A-F
Size: 2.7in (7cm)
Price: US$10.00
JUZ1-D is currently not available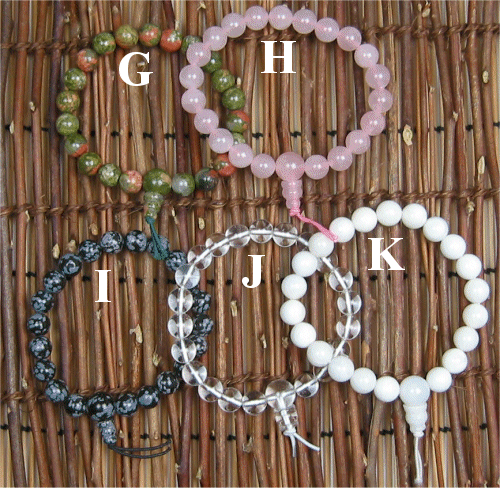 Item #: JUZ1-G-K
Size: 2.7in (7cm)
Price: US$10.00
If you would like to purchase more than one of a
particular item, please click on "Buy Now" link first and then update the quantity in the shopping cart page.

All prices are in US dollars
For details on payment methods, shipping rates and exchange policy, please click on the information link at the top of the page.
The color of the items in the pictures might slightly
differ from that of the actual items.