SAYONARA DOLL

These dolls, popularly known as "Sayonara Dolls" have wooden bodies just like kokeshi dolls but they also have a long strip of paper rolled around them so that people can write messages on it. As the name suggests they are often used as farewell gifts (although they certainly come in handy on happy occasions as well such as wedding, birthday), but the practice of giving these dolls seems more popular among foreign communities in Japan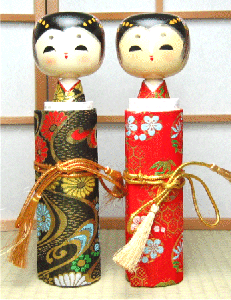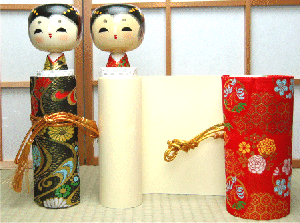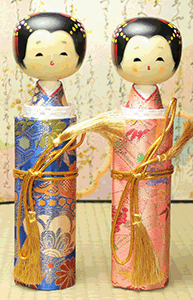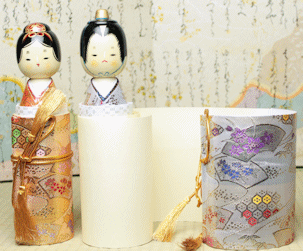 If you would like to purchase more than one of a
particular item, please click on "Buy Now" link first and then update the quantity in the shopping cart page.

All prices are in US dollars
For details on payment methods, shipping rates and exchange policy, please click on the information link at the top of the page.
The color of the items in the pictures might slightly
differ from that of the actual items.